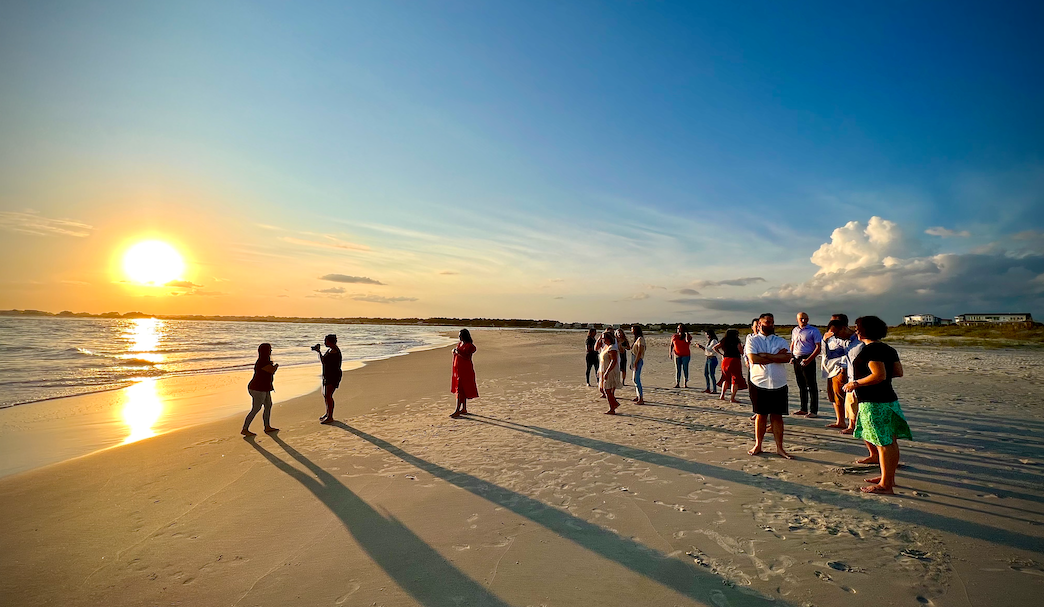 The Reink Media Way
Our small but mighty company encourages teamwork, transparency and respectful candor. Our guiding mantra is to have fun while growing in a scalable, sustainable way.
ROWE stands for Results-Only Work Environment. It is a different kind of management philosophy that emphasizes autonomy, accountability, and producing — and celebrating! — outstanding results.
At RMG the ROWE framework helps us foster: 
Alignment: We identify and define goals — upfront and together.
Communication: Open. Honest. Candid. Kind. That's just how we roll.
Empowerment: We trust you to determine the best way to do your work, and enable you to do it wherever your laptop lies.
Efficiency: Busywork? Boo-hiss! Focus your energy on the important stuff. And have fun while doing it.
Creativity: Your brain is a precious commodity. We encourage you to take the space to let it dream up the next big (or little) thing!
Collaboration: We're all in this together. When you need a hand, a second pair of eyes, a high-five/Blain pep talk, the RMG support network is on standby.
Failing forward: Don't be fearful of missing the mark. Reflect on the journey and share lessons learned.
The Basics
Company-paid life insurance

Company-paid short- and long-term disability insurance
The RMG Difference
401(k) matching contributions

Discretionary profit-sharing program

Monthly telecommunications stipend

Quarterly DoorDash gift card

All-expenses-paid, nonworking annual company retreat

Reink Media at Work and Play
RMG's internal award to recognize a colleague's kick-butt work. The winner selects and presents to the next recipient. Comes with bragging rights and a handsome plaque.